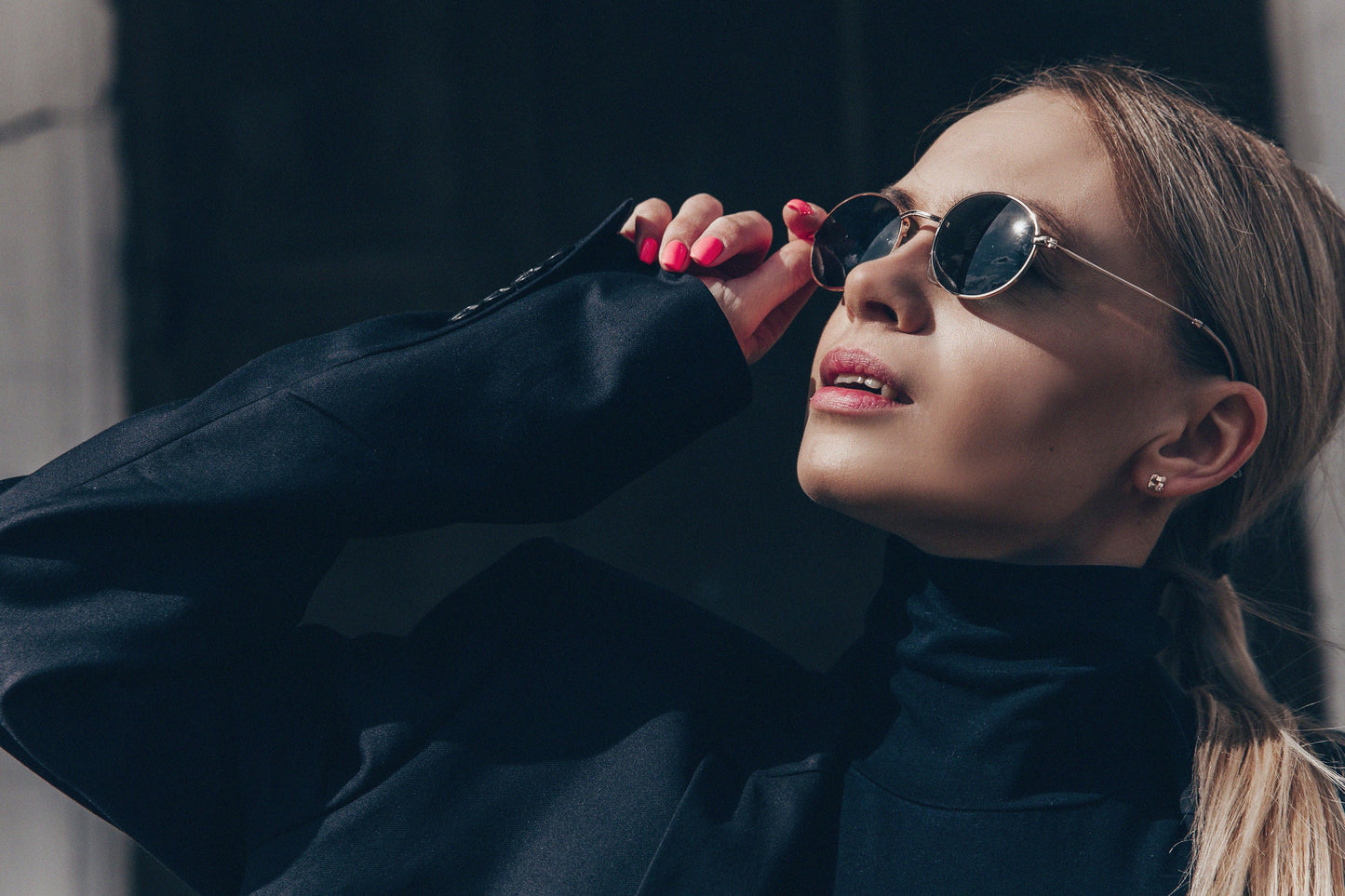 Are Sunglasses for Women Different From Sunglasses for Men?
Understanding the distinctions and similarities between sunglasses for men and women will help you pick glasses best suited to your face and personal style. Men's sunglasses generally come in typical shapes and hues, such as black and gold. Sunglasses for women can be bolder and more daring in color, design, and pattern.
At Vint & York, we provide quality sunglasses with the aspiration to blend a sense of classic nostalgia and modern design. While our sunglasses vary in different aspects, such as color, style, and print, they still provide a fun form of expression regardless of your gender. Here is a detailed analysis of the traditional differences between sunglasses for men and women:
Colors
Women's sunglasses can be bright in color, while men have traditionally chosen glasses with conservative shades. At Vint & York, we provide numerous shades of sunglasses for both men and women. Whether you enjoy bright blues or pinks or want something more conservative like black or silver, we have various color palettes to match your needs. 
Style
Women's sunglasses have traditionally looked more feminine and delicate, while men's glasses have been darker and wider in appearance. At Vint & York, we offer different sunglass styles to satisfy our customers' needs. We showcase sunglasses that are delicate and glamorous to boost femininity, and we also provide more masculine styles to suit both men and women.
Size
Men's and women's sunglasses range from normal to small sizes to match their face shape. Men tend to opt for larger-sized sunglasses that have a wide nose bridge since a man's face is often wider than a woman's face. Some women prefer large to medium-sized sunglasses as they make their faces look smaller and softer.
Vint & York offers different sunglass sizes to meet your needs. We offer narrow, medium, and wide sizes for both men's and women's sunglasses based on your taste and preference.
Shape and Print Appearance
Men's sunglasses have traditionally featured a conventional design and only a few patterns. On the other hand, women's sunglasses have enticing patterns such as polka dots, leopard prints, and different eye-catching shapes.
At Vint & York, we provide different sunglass shapes and prints for both women and men. Our men's sunglasses have simple, classic prints and standard forms. Our women's sunglasses have both simple and bold patterns and shapes that can fit your personal taste. Both men and women can mix and match shapes and prints in order to find the style that works best for them.
Unisex Glasses
While men's and women's sunglasses have traditionally differed in size, color, and style, most of Vint & York's glasses and sunglasses are gender-neutral, offered in fun colors and patterns for both genders to enjoy. Whether you like fun, bold designs, or simple, elegant styles, both men and women can choose to wear the styles that allow them to self-express.
Get Quality Sunglasses for Women and Men Today
At Vint & York, we create quality sunglasses in various designs, sizes, colors, and shapes to meet your needs and preferences. Take a look today to find the next amazing addition to your eyewear collection.