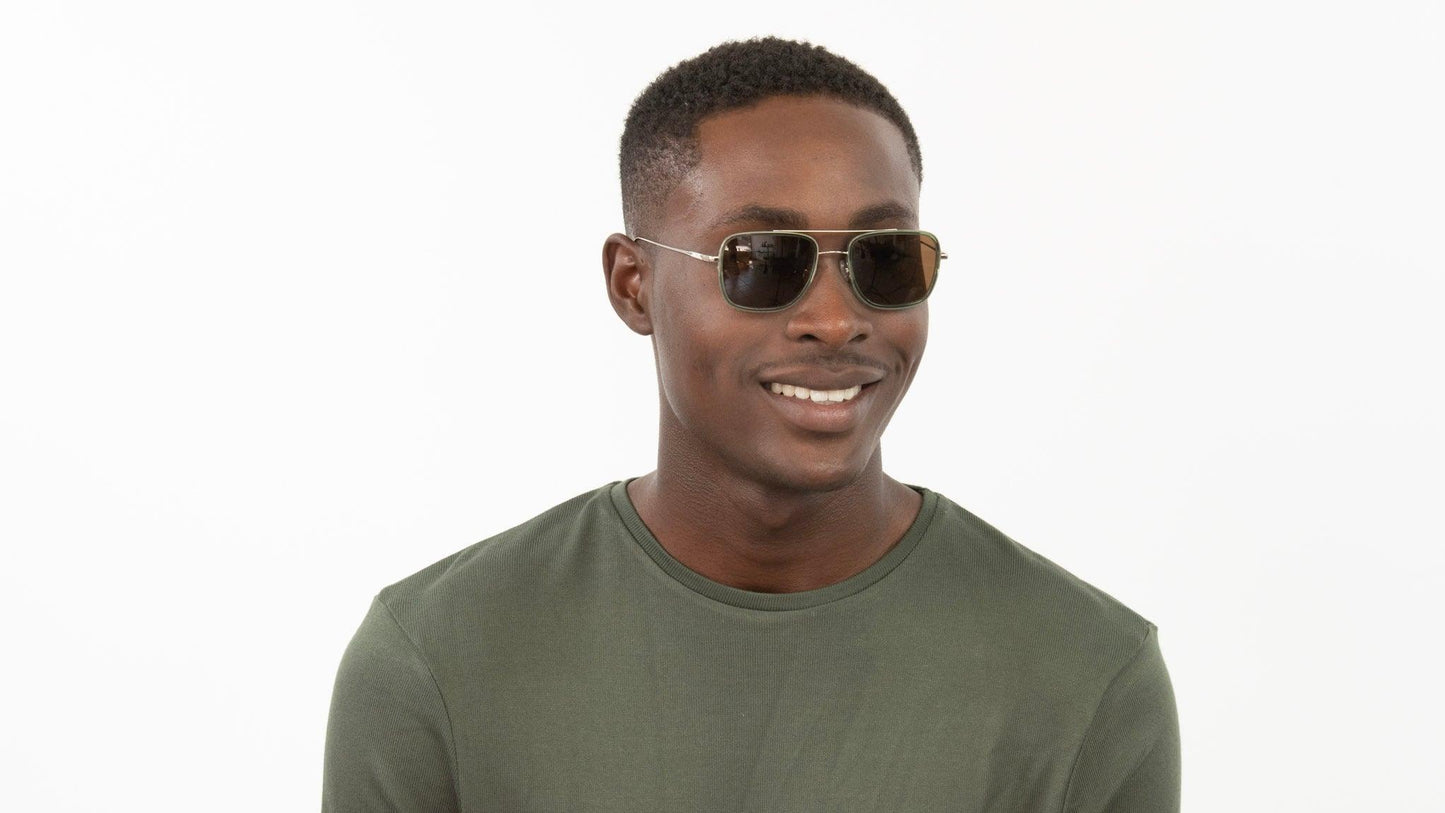 The Best Aviator Sunglasses for Looking Stylish All Year Round
When it comes to the most popular styles of shades, aviators arguably take the number one spot. They're cool, classic, and instantly recognizable. Aviator sunglasses have evolved from the first design created in 1935 into the many options we see on the market today. But they still retain the hallmarks of the classic design: large dark and reflective lenses with a slight teardrop shape, thin metal frames, and adjustable nose pads. Whether you're looking for something a little closer to the original design or something with a twist, we've got you covered. Here are five of the best aviator sunglasses for looking stylish all year round.
The Fairbanks is a great classic aviator shape that is customizable enough to give you a modern edge. You can choose to have it in colors such as burgundy or teal for a more unique signature accessory. These are made of a lightweight metal frame with vegan leather trim, making them ultra comfortable and suitable for long wear. If you have an oval, round, square, or heart-shaped face, these shades will look great on you.
If you're looking to power dress, then these shades are definitely for you. The Attaboy is another variation of the aviator that comes in a more rectangular shape. These sharper corners will give you an edge, and you'll look just as cool as you feel. This pair of shades comes in jet black, gunmetal silver, and gold. It's also made from lightweight stainless steel and embellished with enamel accents for that premium look. People with square, oval, round, oblong, or heart-shaped faces can pull this off.
Those who want a more aggressively styled pair of sunnies will certainly like this pair. The Firm is inspired by Wall Street, both in its predictability and unexpected charm. The frame is more polished as it takes on a square-aviator shape, and the floating bridge adds just a touch of playfulness to the look. You can easily transform these eyeglasses into sunglasses by adding the clip-on to get the best of both worlds. You can also choose from gold, silver, or gunmetal colors in a lightweight stainless steel frame. This shape looks best on heart, oval, and round faces.
Oversized shades are all the rage now, and our Western Front design ensures that you stay on trend. The devil is in the details when it comes to this pair. It's made with high-quality celluloid acetate to give it a glossy finish before being embellished with cylindrical gold-tone accents. If you're looking for an easy way to add a stylish flair to your outfits, then this is the pair of aviators for you. This looks best on oval, square, and heart-shaped faces.
Sometimes we want something a little more unique, and this is where the Chappie shades step in. These aviators are anything but conventional, with their octagonal shape that is just as unique as it is flattering. This style looks great on both men and women, and it is perfect for protecting you from the sun with its medium-to-wide fit lenses. You can get this pair in ivory and black. They also come with polarized and see-through lenses, which are fitted into a lightweight stainless steel frame. The Chappie is great for round, heart, and oblong faces.
Whether you opt for something more trendy or choose to go with the more classic style, you can never go wrong with aviators. There's a reason they haven't gone out of style after so many years, and they will continue to be a classic well into the future.