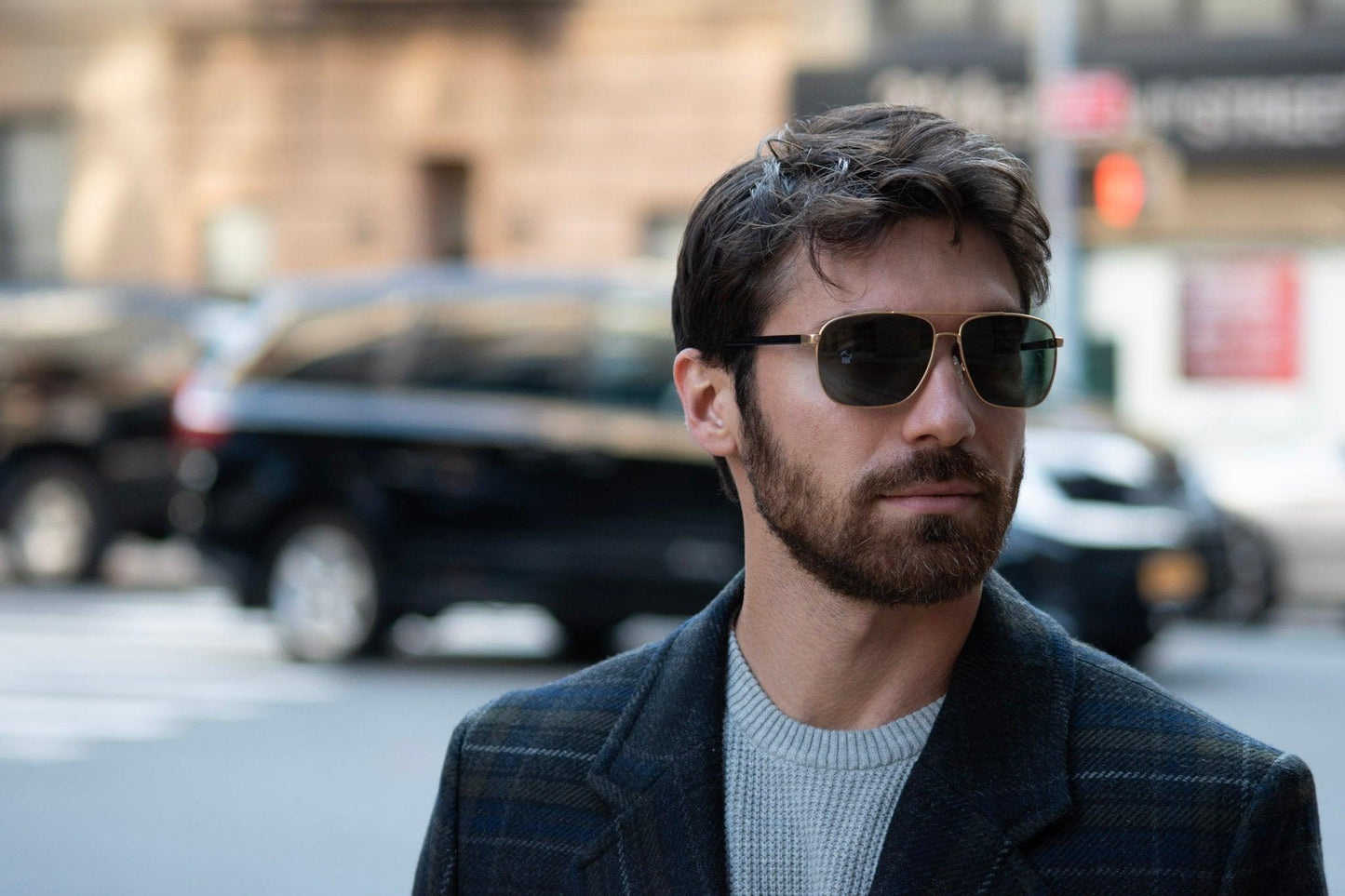 Best Sunglasses for Driving
Picture this: You're about to leave for the office or head out for a weekend getaway. You load your stuff into the car and back it out of the driveway, but as soon as you turn the wheel, you're blinded by the sun. This can turn a perfectly pleasant driving experience into a frustrating one. It can be extremely useful to keep a pair of driving sunglasses in your car so you can protect your eyes when taking your car out on sunny days. But with so many options on the market, choosing the right pair for you can be challenging. Here, we'll share some of the best sunglasses for driving that you can try.
The Importance of Driving Sunglasses
Driving sunglasses may seem like an unnecessary addition to the accessories you already own, but they are absolutely essential when going on drives. Without them, you are susceptible to the sun's glare, which can increase your risk of having an accident.
However, not all sunglasses are created equally. The pair of shades you currently own may or may not be suitable for driving. So how do you know which sunglasses to use when you drive?
Selecting a Pair of Sunglasses for Driving
The best driving sunglasses will protect your eyes from damaging UV rays while reducing glare and helping you maintain your attention on the road. There are several things to consider when selecting a pair of driving sunglasses:
Prescription lenses. When choosing a pair of sunglasses for driving, the first thing you should consider is whether you are using any prescription lenses for vision correction. You must ensure that the sunglasses you use for driving will have the same type of correction as your prescription lenses.
Lens color. The color of your sunglasses is also very important when driving. Avoid brightly-colored lenses — such as pinks, blues, greens, and reds — as they tend to distort the colors of traffic lights and signs. Darker colors like grey, amber, and copper lenses are more suitable for driving since they maintain color differences.
The tint level of your sunglasses will matter, too. Lenses with a mid-level tint are good for various conditions, while lighter lenses are better for duller conditions. If you spend a lot of time behind the wheel, then consider getting transition lenses. These lenses darken when exposed to UV rays and lighten under the shade. Transition lenses are ideal because they activate even behind the windshield of a car and fade back to clear when you are indoors, so you don't have to change from eyeglasses to sunglasses when driving.
Frames. You'll also need to consider the frames of your sunglasses. Avoid oversized or chunky frames as this can obscure your vision. Slim frames work best for driving as they won't get in the way of your line of vision.
Polarized glasses. Polarized sunglasses are a good choice for driving, but they are not always necessary. Whether or not you get polarized sunglasses will depend on the sun's angle and the amount of glare you anticipate while on the road. However, if you are driving on an especially sunny day, then polarized sunglasses can be very helpful to cut down on light reflection and keep your vision clear while driving.
The Bottom Line
A pair of driving sunglasses can significantly improve your experience behind the wheel, especially on bright, sunny days. You can choose the right pair for your driving needs from our selection of shades.