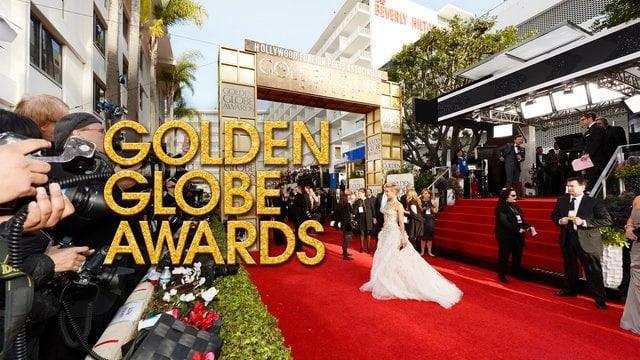 The Best Glasses & Sunglasses Looks from the 2019 Golden Globes Awards
For hotshot cinema stars, The Golden Globes is the biggest party of the year. For us movie aficionados, it's an excellent opportunity to TV binge on a Sunday evening while stressing about our favorite motion picture, as well as getting our dose of fashion inspiration .
Maybe we don't have that much Red Carpet action in our lives to flaunt an exquisite suit or a glamorous evening gown on a daily basis, but we can definitely try out the hottest eyewear choices on the red carpet to flatter our day-to-day style.
We've kept an eye on the winners and nominees of the 2019 Golden Globe Awards and we're excited to show you their stylish choices in eyewear both on and off-screen. If you're looking to recreate the look of your favorite character or celebrity from this year's best films & TV shows, keep on reading to see our suggestions!
Here are the best Golden Globes 2019 eyewear looks:
Golden Globes 2019 Red Carpet Glasses
Delightful to watch, as always, the Golden Globes 2019's eyewear fashion graced us with wonderful frames that we can recreate as well. From metallic to acetate, rectangular to round, classic to modern, all matched perfectly with glamorous outfits, we saw them all this year.
Scroll through to see the best celebrity eyewear looks at 2019's Golden Globes:
Best Actress in a Limited Series or Motion Picture Made for Television
Escape at Dannemora – Patricia Arquette – Winner
She may have played an ordinary woman – with a scheming mind – in Escape at Dannemora , but she was extra-ordinary when she picked up her well-deserved trophy. She had a solid ten seconds censored out of her speech for profanities. Hard to believe when she looked like a true lady in her black evening gown. She probably got the boost of confidence from her dramatic cat-eye glasses .
GET THE LOOK:
Cat-eye glasses give you a sensual look that has everyone eating from the palm of your hand. See if you get the same boost of confidence as Arquette with our Coquette .
Best Screenplay & Motion Picture
Green Book – Peter Farrelly & Charles B. Wessler – Winner
"This story, when I heard it, gave me hope, and I wanted to share that hope with you,", said Green Book producer, Peter Farrelly. Yes, Peter, we hope everyone gets to have the same fashion sense as you. He dared to add a pop of color to your typically black tuxedo with a beautiful pair of red rectangular glasses .
GET THE LOOK:
We admire Farrelly's courage to ditch the classic black and praise his look with our Hill rectangular eyeglasses . They are a perfect choice if you're trying to achieve a more mature look. We don't have them on red, unfortunately – but we stored the idea for later – but these tortoise bad boys will still make you look like a star.
His fellow producer, Charles B. Wessler rose to the challenge as well with his round tortoiseshell eyeglasses that flattered his cherubic complexion. He also showed us that you can play it down at the Golden Globes and still look good – in sneakers!
GET THE LOOK:
For Wessler's laid-back allure, try No-Lita . They are versatile and match almost all face shapes.
Best Animated Picture
Spider-Man: Into the Spider-Verse – Phil Lord & Christopher Miller – Winner
Spider-Man: Into the Spider-Verse producers, Phil Lord and Christian Miller had a blast last night when they won the best animated picture award. They both looked classy and elegant in their tuxes, but Lord especially so with his brown round specs that gave him an animated – pun intended – look along with his untamed curls.
GET THE LOOK:
Get Lord's boyish look with our Watson, a round lightweight frame that will keep you under the radar while still making an impression.
Masterful Celebrity Photobombing
#FijiWaterGirl – Winner
A star was born at this year's Golden Globes. Dubbed the Fiji Water Girl , model and actress Kelleth Cuthbert became an overnight viral phenomenon after photobombing celebrities on the Red Carpet. While photographers were yelling at her to move, the Fiji Water ambassador kept focused on her mission – saving celebs from thirst.
And it's not like you can simply overlook her as she was a sight to see in her blue ruffled dress. Just as she was when she wore our Casablanca eyeglasses. The elegant cat-eye frames accentuated her feminine traits and gave her a youthful appearance.
GET THE LOOK:
Without further ado, you too can look effortlessly chic and steal the spotlight with these iconic eyeglasses .
Best Television Series (Drama)
The Americans – Joe Weisberg – Winner
The Americans finally won the best television drama series Golden Globe for its sixth and final season that wrapped things up beautifully. For this amazing performance, producer Joe Weisberg thanked "all the writers, directors, editors, the best crew in the universe". We thank him for the outstanding work that kept us up at night and the old-school evening attire topped by a classic pair of rectangular eyeglasses . The edgy lines gave a nice proportion to his round face, while the black acetate frames contrasted beautifully with his milky-white skin drawing all attention to his eyes.
GET THE LOOK:
If classic fashion is more up your alley, you can never go wrong with our Swell. Try them out!
Best Motion Picture (Drama)
Bohemian Rhapsody – Graham King – Winner
Interesting enough, producer Graham King was surprised to win the Globe for his Queen biopic. We were not. But we were surprised to see him with a pair of reading glasses. He went for simple and elegant, picking rectangular metal glasses – a preferred choice among male celebrity it seems – with tortoise temples . They completed beautifully his all-black attire while complementing his oval face.
GET THE LOOK
You too can look classy and stylish with our Astor rectangular eyeglasses in tortoiseshell pattern . Unlike King's own, they feature a browline , making them a coveted choice among men.
We also had the pleasure of seeing on stage the members of the band sporting some trendy eyeglasses.
Jim Beach wore for rimless eyeglasses with pink tints to match his pink shirt and rosy cheeks. Pale colors work best for lighter skin and he did an awesome job with his white suit jacket and tie.
A good look on In contrast, with serious and very British outfit, Roger Taylor chose a pair of flat top round sunglasses that really well on him.
GET THE LOOK:
Want to achieve the same barely-visible eyeglasses look? Try the rectangular Prince with clear frames. You can very well pair them with your office, cocktail or night-out attire, but make sure you pick light-colored clothes, at least in the upper half as not to eclipse your cool glasses.
Appropriately named Flatiron , these glasses mix the classic round silhouette with a nose-bridge and flat top that makes them great for all face shapes.
Best Director
Roma – Alfonso Cuarón – Winner
When claiming his awards for best director and best foreign-language film, the Roma director, Alfonso Cuarón, had us enraptured with his speeches about how a good movie "tears down walls and builds bridges" to other cultures. We couldn't help but notice how his traditional getup with a simple black suit and tie was paired with the director-crazy hairstyle and a pair of classic black rectangular eyeglasses .
GET THE LOOK:
You can easily pass up as a creative with Passegiatta . With a button-up or a casual outfit, these rectangular eyeglasses with acetate frames will give you a youthful look that will charm everyone around you.
BlacKkKlansman – Spike Lee – Nominee
Legendary director, Spike Lee, may not have won the Best Director award, but he's a powerful contender to the best dressed male, don't you think? He looked royally handsome in his purple Versace suit and gold custom-made BlacKkKlansnmAn Jordan's with red interior to match the red carpet. Lee added a second playful touch with his eccentric-looking round specs created by by a Berlin based designer.
GET THE LOOK:
Round eyeglasses are well-worn among the creative community. They do wonders for square shaped faces by softening up the angular lines. White eyeglasses frames have made a recent comeback and, as you can see on Lee, they will draw all attention to your eyes. Try out the clear Roosevelt to get the same effect.
Presenters
Steve Carell
Carell did a wonderful job as supporting actor in Vice , but this year he got to introduce 85-year-old television icon, Carol Burnett, for a lifetime achievement award. "First of all, she's a comedy legend", he said, and he should know since he's on his way toward that end as well.
For the honor he's been given – his words – the silver fox matched his classic black suit with glossy-brown round eyeglasses with metal trims that kept the attention on his face. He often wears glasses and we know for sure this is one of his favorite pairs.
GET THE LOOK:
The Margate round specs have a classic silhouette with golden trims that would make any getup, evening or otherwise look golden, don't you think?
Richard Gere
Pretty Woman 's male legend, Richard Gere, joined Julianne Moore to hand over the best actor award to Rami Malek for his exceptional play in Bohemian Rhapsody . The 69-year old looks dapper in his black tux complete with a cheeky bow-tie. What did it for us was his choice in eyewear. Silver round lens to perfectly match his silver-white hair. It's official, we're not afraid of grey hair anymore. In fact, we now welcome it if it means we get a bit of Richard Gere vibe.
GET THE LOOK:
We think that our own round metallic framed Big Timer would do the trick.
Megan Mullally
Will & Grace star, Megan Mullally, hit the Golden Globes to present along with Kristen Bell, the Best Actress in a Drama Series to Sandra Oh (many congratulations to Sandra!). Her simple off-shoulder dress gave room for her red hair and black cat-eye sunglasses to shine.
GET THE LOOK:
If you want to look as dolled-up like Megan did on stage last night, the aptly named Doll eyeglasses should do it for you. If you feel particularly brave, try their big sister, the oversized Doll Too with thick rims .
For even more sparkle, reach to Adeline with Swarovski encrusted browline to bring out the light in your eyes. These babies need no Golden Globes to be in the spotlight.
Sterling K. Brown
Sterling K. Brown made history at 2018's Golden Globes as the first African-American male to win a Lead Actor in a Drama Series Golden Globe for his role in This is us . As always, he was accompanied by his beautiful wife, the actress Michelle Bathe. Dressed to the nines, they coordinated their outfits, keeping it simple in black and white, but with fine details that raised the score. We loved how he stuck to the timeless aviator shades that he so obviously fancies.
GET THE LOOK:
Aviator glasses are ideal for oval faces. In Sterling's case, it balances out the strong jawline and when he blinds us with that smile, they emphasize his to-die-for cheekbones. If that's your case as well, then you should try our Western Front sunglasses in black. Just to be politically correct, because we like tortoiseshell as well.
Other Red Carpet Eyewear Looks
Crazy Rich Asians – Nico Santos
On his way to the Golden Globes, the Crazy Rich Asians actor Instagrammed that he was freaking out. But we couldn't see past his drool-worthy double-bridge round sunglasses .
We further fail to notice it on the Red Carpet, where he completes his tux with an elegant colorful scarf and classic black Wayfarers that make him look exactly like a crazy rich Asian.
GET THE LOOK:
We are so happy to have in our collection the perfect match for both his sunglasses and eyeglasses.
TERRY CREWS
We could say that Terry was the man of the night. He entertains the photographers with one of a kind pose, rescues the night by finding friend Taraji P. Henson's diamond ring and, most importantly, he struts in looking like a boss. Sporting a black and white tux complete with a clutch – yes, men can rock purses – he further accessorized his getup with a pair of oversized rectangular browline sunglasses . Very hot and very trendy.
His wife Rebecca didn't disappoint us either. She matched her short pink curls with a beautiful g old aviator sunnies with rosy tear-shaped lens .
GET THE LOOK:
If you want to copy Terry's look, try The Fitzgerald . A classic browline silhouette , these sunglasses will make you look good without even trying.
Pink hair or not, you can definitely sport colorful aviator sunnies. They'll spice up your outfit, making you stand out in the crowd.
Curious to see how the 2018 red carpet Golden Globes looked? See the 2018 best Golden Globes eyewear looks. Oprah's glasses were the best frames of the event!
The Best Frames Worn by Actors Nominated for Golden Globes 2019 ( On-Screen)
It was a real pleasure to watch the eyewear trends unfold on the big screen this year. See our suggestions on how you can pull them off as well.
Best Actress in a Motion Picture (Drama)
The Wife – Glenn Close – Winner
Best known for her roles in Fatal Attraction and 101 Dalmatians , Glenn Close once again impresses the jury with her powerful performance in The Wife . As Joan Castleman, she follows her narcissistic husband to Stockholm where he is set to receive a Nobel Prize for his work, unbeknownst to the world that Joan wrote the majority of his novels.
Her scholarly talents are wonderfully enhanced with a pair of 60s inspired round spectacles.
GET THE LOOK:
We've got just the pair to match Close's look. Try our round framed Swanky to emphasize both your intelligence and impeccable taste.
Can You Ever Forgive Me? – Melissa McCarthy – Nominee
A biographical comedy-drama film, it depicts the financial struggles of writer Lee Israel. To keep her head above the water, the author, played by Melissa McCarthy, starts selling forged letters by deceased writers. The actress stays true to her comedian cred adding a dark wit and humor, making an enjoyable character out of a nasty personality.
On-screen, she's wearing an oversized vintage pair of metal eyeglasses , a popular choice among writers.
GET THE LOOK:
We wish we had the exact match because they are so cool, but we can suggest a reinterpreted version. With its double bridge , Bryant is a vintage-brainy-vibe meets retro-bad-girl mix that will make head turn wherever you go.
Best Actor in a Motion Picture (Drama)
Bohemian Rhapsody – Rami Malek – Winner
More than worthy of a movie, Freddie Mercury and Queen's story is finally on screen and has definitely risen to the challenge just as the singer's four-octave vocal range. An outstanding performance of Rami Malek, he rocks the flamboyant character down to Freddie's iconic aviator shades.
GET THE LOOK:
Feel that listening Bohemian Rhapsody on repeat is not enough to pay tribute to this rock king? Then take it up a notch by copying his eyewear style with these classic aviator sunglasses.
Best Actor in a Motion Picture (Comedy/Musical)
Vice – Christian Bale – Winner
Christian Bale is back on-screen to shock you with his intense acting style. It was not easy to recognize him behind the extreme physical transformation, this time for his eerie portrayal of former US Vice President Dick Chaney in Vice . The plot follows the politician on his way to becoming the man that is said to have pulled the strings in the Bush administration.
Luckily for us, we had the business approved metal frames to focus on instead of the unpleasant story.
GET THE LOOK:
Thin metal eyeglasses silhouettes are a frequent staple in professional environments and we have just the pair to pull it off. Razz round glasses will add some pizzaz to your office attire.
Best Actor in a Television Series (Drama)
Pose – Billy Porter – Nominee
We couldn't help but love Ryan Murphy's latest venture. The history-making Pose series centers around LGBTQ+ communities that fight for more space than what the New York City's society allowed them in 1987. It is said the Billy Porter's character, the ballroom announcer Pray Tell, was written just for him.
We were mesmerized by his dynamic performance and his fashion style on-screen, especially by his eye-stopping oversized navigators that glittered up his ensembles along the way.
GET THE LOOK:
Get a boost of confidence to walk the talk just like Porter did, with a vintage pair of navigators. Thin and lightweight, they are perfect for day-to-day use while keeping you in the spotlight.
Best Actor in a Supporting Role in Any Motion Picture
Green book – Mahersala Ali – Winner
If you were enraptured by Mahersala Ali's quiet yet memorable performance as the lobbyist Remy Danton from House of Cards , you will love him in Green book . He stars as Don Shirley, a famed classical and jazz pianist who faces discriminatory treatment as an African-American in the 60s.
His polished preppy appearance is beautifully complemented by a pair of retro spectacles .
GET THE LOOK:
Round men's eyeglasses are ideal of a reserved creative such as Ali's character. We recommend our No-Lita jet black frames to keep under the radar in style.
Can you ever forgive me? – Richard E. Grant – Nominee
Well-known for his breakout role in the dark comedy Withnail & I , as well as his supporting roles in The Age of Innocence , Gosford Park and Game of Thrones , Richard E. Grant stars as Lee Israel's partner in crime.
Grant plays his role as a cheerful hustler to perfection, down to his cool double bridge sunglasses.
GET THE LOOK:
The double bridge is so hip right now that we can't even describe how glad we were to see them on-screen. Get that bad-boy vibe with a cool pair of metal framed round sunglasses with a tortoiseshell flat top to accentuate your facial features.
Best Actress in a Limited Series or Motion Picture Made for Television
Escape at Dannemora – Patricia Arquette – Winner
After playing the nice wife and mom for so long, Patricia Arquette makes her debut as "complicated monster woman" as she calls it, in Escape at Dannemora . Based on a 2015 real-life incident at Clinton Correctional Facility, the plot follows Joyce "Tilly" Mitchell, a prison employee who develops affairs with two inmates that she later help escape.
The actress is unrecognizable in her role and those r ectangular metal eyeglasses only help her keep up the mystery. That's the power of a good pair of glasses – you can be whoever you want to be.
GET THE LOOK:
Want to try her comfortable look? Astor is a revamped version of Arquette's classic frames that keep up with the trends with its semi-rimless silhouette.
Best Actor in a Limited Series or Motion Picture Made for Television
Patrick Melrose – Benedict Cumberbatch – Nominee
We don't remember a movie when Benedict Cumberbatch looked unpolished. Patrick Melrose makes no exception, portraying Cumberbatch as the son of a damaged aristocratic family struggling with substance abuse.
On his way to recovery, you'll see his character, Melrose, traveling in style in expensive formal getups topped by classic horn-rimmed sunglasses that flatter his angular face traits.
GET THE LOOK:
You too can turn heads, you know. Just try this beautiful pair of men's round sunglasses with tortoiseshell acetate frames. This style is particularly flattering for square-shaped faces.
Best Actor in a Television Series (Musical/Comedy)
The Kominsky Method – Michael Douglas – Winner
Michael Douglas amazes us once again with his outstanding performance in the comedy series, The Kominsky Method . He really looks the part of retired actor turned acting coach, Sandy Kominsky.
Douglas manages to keep his real-life elegant poise on-screen as well, with simple outfits peppered with stylish details reminiscent of his old days. We are obsessed with his oversized transparent sunglasses with brown tints . And his scarf, of course.
GET THE LOOK:
If you have green eyes, you should definitely go for brown glasses . The Prophet will give you that nonchalant actor vibe you're seeing on Douglas.
Best Actor in Supported Role in a Limited Series or Motion Picture
The Kominsky Method – Alan Arkin – Nominee
Long-time friend of Michael Douglas' character, Alan Arkin, playing Norman Newlander impressed the Golden Globes with his take on dealing with aged masculinity. We were very pleased to see him sporting round eyeglasses. The translucent brown frames gave Mr. Arkin a warm look that had a certain peaceful feeling to it. Together with his smart-casual wardrobe they wonderfully re-enacted how we see an older ex-agent to look like.
GET THE LOOK:
Get Mr. Arkin's look with Swanky . One of our best sellers, these round babes with brown-toned stripes will add depth to your visage and complement your lighter-skin.
The Best Glasses Worn On-Screen in Movies Nominated for Golden Globes 2019
We've looked into 2018's best movies & TV shows on-screen fashion and rounded up the most note-worthy eyeglasses and sunglasses for you. Check out how you can emulate them!
Best Drama
Black Panther – Michael B. Jordan
After playing the villain Killmonger in Black Panther , Michael B. Jordan said he needed therapy to get back to a healthy state of mind. His performance though was so compelling that it even inspired a hashtag, #KillmongerWasRight, that spread like wildfire after the movie's release.
However, we now feel compelled to point out that he did a serious number on that denim shearling jacket with his shiny pair of cool metal eyewear .
GET THE LOOK:
You can easily achieve Jordan's very up-to-date look with a stylish pair of men's round glasses with acetate frames and shiny gold details.
BlacKkKlansman
Director Spike Lee is well known for his wonderful African-American movies, such as Inside Man or Malcolm X , and now he hits again – pun intended – with BlacKkKlansmen . The plot tells how the first black detective officer, Ron Stallworth, exposes the local chapter of the terrorist organization, Ku Klux Klan. We see a lot of eyewear on-screen which delights us to no ends as they are currently very high fashion.
Laura Harrier's character, black activist Patrice Dumas, catches the eye of the movie hero, which means that you'll see her a lot along with her beautiful oversized metal wireframe glasses .
GET THE LOOK:
Want to pull that powerful woman persona? Try The Swinger , our round metal spectacles in any color that you want – chocolate brown, luggage brown or bronze onyx.
BlacKkKlansman – Ken Garito
Let's not forget about Seargent Trapp, played by Ken Garito. Through those vintage browline eyeglasses, you can just see the intelligence that helped solve this case.
GET THE LOOK:
The semi-rimless eyewear has made a recent comeback and we're more than happy to see them on-screen. Recreate Garito's look with The Fitzgerald in cognac tortoise browline , a classic model that will elevate your style.
Bohemian Rhapsody – Mike Myers
" Mark these words. No one will play Queen " was the line that made us do a double take on who exactly is the man who was close to depriving us of the musical masterpiece that is Bohemian Rhapsody .
It was not easy to look away from those flashy flat top sunnies enough to pin down Mike Myers.
GET THE LOOK:
If you want to recreate Myers' retro-executive look, we suggest a pair of silver aviator shades or a more contemporary version like this flat top acetate frame with exquisite brow details.
Best Musical/Comedy
Vice – Steve Carell
Being used with him in versatile comedic roles, it was a blast to follow Steve Carell in his role as Donald Rumsfeld, one of the most hated US politicians right along with Christian Bale's main character, Dick Chaney. We're just wondering if it was not Rumsfeld's good taste in eyeglasses that helped him touch glory in the first place.
It was rather easy for us to not spot the vile persona that hid behind those fine-looking round metal glasses.
GET THE LOOK:
Try our round eyeglasses, Razz , with dark brown and gold metal frames to capture that serious and polished demeanor.
Closing thoughts
We want to congratulate the nominees at the 2019 Golden Globe Awards! We were enthralled by this year's eyewear selection both on-screen and on the red carpet. It's awe-inspiring to see how they can help actors bring their characters to life.
Didn't find your favorite style yet? Explore our sunglasses and eyeglasses collection to uncover your perfect match!