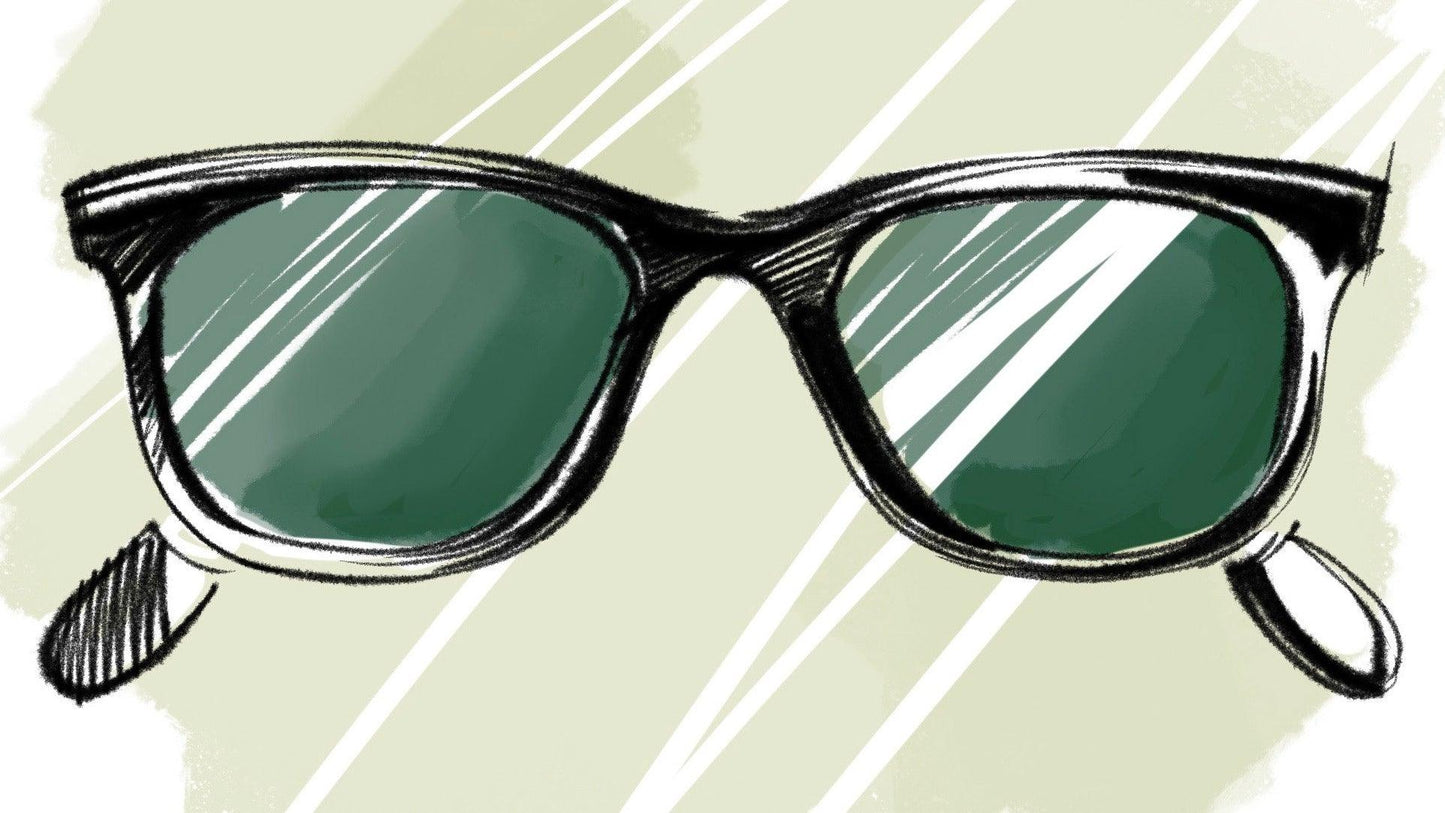 How to Measure Your Sunglasses Size?
Have you ever purchased the perfect pair of sunglasses online, only to discover they are too tight for you? Perhaps you've lost weight, and your sunglasses no longer fit like they used to. Either way, getting sunglasses that fit right is important. The best way to do this is by measuring your sunglasses size. Here, we'll discuss everything you need to know about measuring the right size for your shades so you can get a pair that fits well.
Measuring your sunglasses size
It's easier to appreciate a pair of well-fitting sunglasses once you have experienced frames that don't sit well on your face. If you've ever experienced this, don't worry — we've got you covered. Measuring your sunglasses size takes a few easy steps, and it can help you get sunglasses that work, feel comfortable, and look stylish, all in one.
Before measuring the sunglasses themselves, it is essential to measure the size of your head. Having these figures will help you choose sunglasses that aren't too large, too tight, or keep falling off.
Measuring sunglasses that fit your face
To measure, hold a ruler horizontally across your face and take the distance between your temples. This is the area between your eyes and ears just above the cheekbones on either side of your head. Whether you do this in millimeters or inches does not matter much, but it can help to first check what metric your brand uses (we use millimeters here at Vint & York).
Using a ruler is best for this measurement because it stays straight. Tape measures are trickier to use because they bend and require two hands to use.
Measuring lens width
Next is lens width. To measure this, use a plastic ruler to measure one of your better-fitting sunglasses or eyeglasses lenses from the widest outer edges. Sunglasses for adults typically have lens widths ranging between 49mm and 63mm.
Measuring bridge width
The bridge width is the distance between your lenses. To measure, use the same plastic ruler and check how many millimeters apart the lenses of your sunglasses or eyeglasses are. This figure typically ranges between 14mm to 25mm.
Measuring temple length
The temple length allows you to measure the arm of your glasses. To measure, simply take a pair of shades or eyeglasses that fit well and measure from the hinge to the bend, then from the bend to the temple tip. Sunglasses for adults will typically have temple lengths measuring between 120mm and 150mm. Not all manufacturers will indicate the temple length in their sunglasses measurements, so it is important to choose a brand that does.
Before purchasing your sunglasses
When ordering your sunglasses online, it is good to know the lens width, bridge width, and temple length. Taking precise sunglasses or eyeglasses measurements will help you choose the right-sized frame for a suitable fit. 
The bottom line
Measuring your sunglasses is easy; all it takes is a few minutes of your time, a ruler, and a pair of sunglasses or eyeglasses. You can adjust as needed to find the right size for you. After you've taken your measurements, you can find the right-fitting pair from Vint & York's Sunglasses Collection for both men and women.