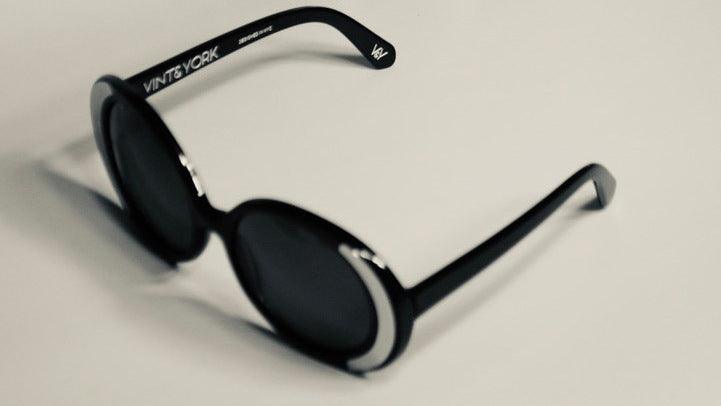 How to Tighten Your Sunglasses
Sunglasses are designed to suit your needs, from the lenses to the frames that rest on your nose and ears. Most sunglasses will fit various individuals, but there may be instances where you get a pair of loose frames. Over time, some sunglasses may also loosen with wear as you repeatedly put on and remove them. Tightening your sunglasses at home can be done using several methods, depending on the material your shades are made of. Here's how you can tighten your favorite pair of sunnies right at home:
Anatomy of glasses
Before adjusting your sunglasses, get to know its basic components. Knowing where to find parts such as the temple corners, nose pads, and temple end pieces will allow you to troubleshoot your shades with ease.
How to tighten your sunglasses
Most eyeglasses use screws located at the temple hinges on both sides. Using an optometric screwdriver or any small screwdriver that will fit the screws on your sunglasses, turn the screw clockwise until you feel some resistance. This will move the frames inward toward your head.
Be sure to turn the screws slowly and avoid over-tightening them; this can strip the screws or snap the frames.
If a screw falls out and the arm is detached, it is better to take your sunglasses to an optician so they can adjust your glasses professionally.
How to adjust metal frame glasses
You can also adjust your sunglasses by bending the temple arms. Traditional metal frames are the easiest to adjust because they are more pliable. To tighten your metal frames, do the following:
Hold the frame of your sunglasses using your non-dominant hand
Use your dominant hand to hold the temple arm that needs adjusting. If you are using pliers, then use your non-dominant hand to grip the pliers instead.
Rotate your hand or the pliers until the temple arm has bent inward slightly.
Repeat on the other side.
Try your sunglasses on to check if your frames fit snugly. If not, then repeat the process gradually.
Remember, always make adjustments a little bit at a time. Make the adjustment, stop, try on your glasses, and readjust as needed.
How to adjust plastic frame glasses
Adjusting plastic frame glasses is a little more difficult than bending metal frames, but it is still possible to do this. To adjust plastic frames, you'll need hot water or a hairdryer. Follow these steps:
Using the hot water or your hairdryer, warm your glasses for at least 30 seconds for up to two minutes.
Once they are warm and bendable, gently adjust your glasses as needed.
Wait until they cool completely before trying them on.
To adjust further, repeat the steps above.
Be careful when working with plastic frames, as they can snap if you attempt to bend them without heating first. If you are hesitant to warm your sunglasses and bend them to a tighter fit, it is best to take them to an optician for adjustments.
The Bottom Line
Having just the right fit is important for any pair of eyeglasses or sunglasses. You can make the adjustments yourself or take your shades to an optician, depending on what you're more comfortable with.