This store requires javascript to be enabled for some features to work correctly.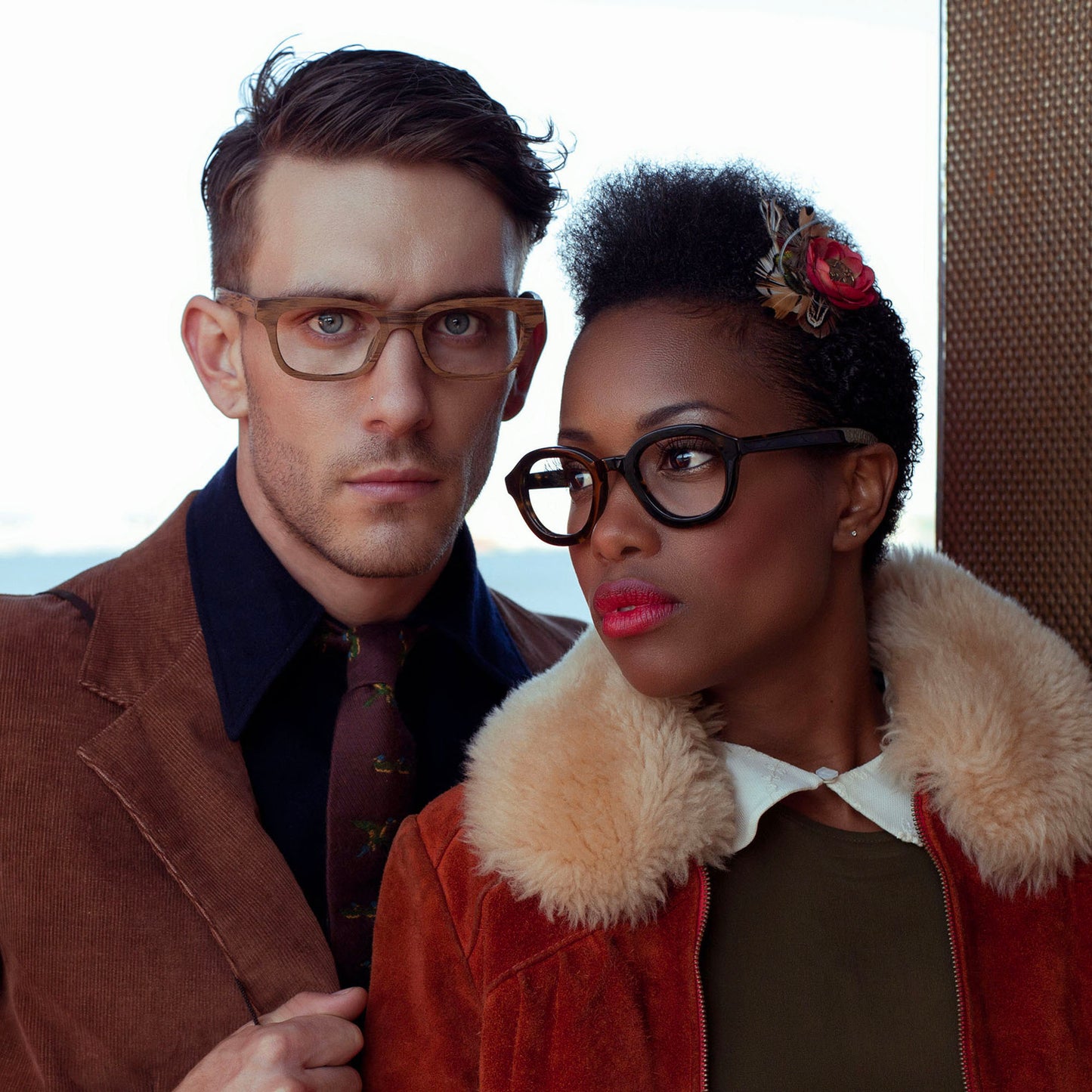 The Inspiration
Vint & York is renowned for its meticulously handcrafted eyewear, which is expertly fashioned from the finest materials available. With a keen eye for detail and a commitment to excellence, every design is carefully overseen to guarantee unrivaled quality and sophisticated style. Embrace the allure of exclusive fashion without compromising on affordability at Vint & York.

"We like to believe that a pair of glasses from Vint & York would have been what Gertrude Stein reached for when proofreading Hemingway. So much about the beauty of this bygone era speaks to our inspiration"

Larisa Ginzburg // Founder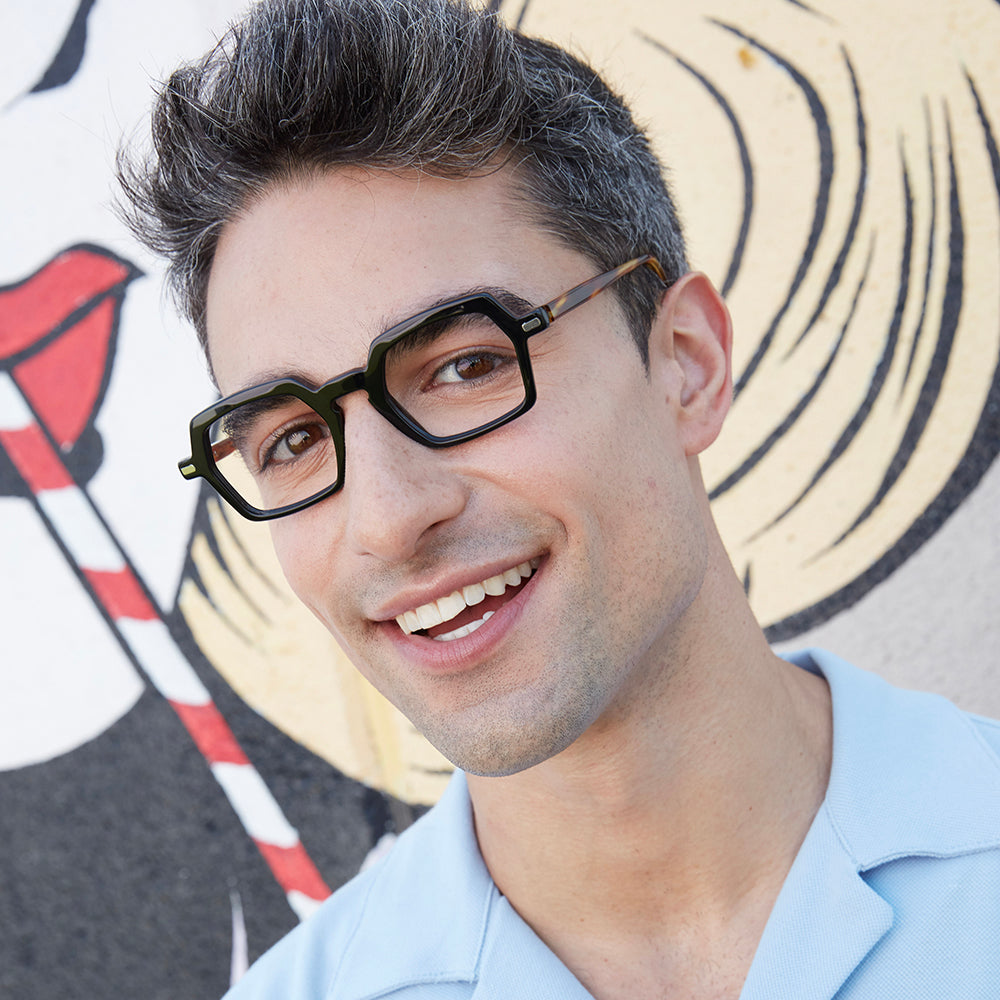 Vint & York Frames
We are proud of the meticulous detail that goes into designing each pair of glasses.
All of our frames at Vint and York are made from high-quality acetate that's as durable as it is stylish.


From the classic rectangle and oval styles, to the daring and flamboyant 60's inspired cat eye glasses, our frames come in a myriad of shapes and colors to suit all tastes and characters.
Our Vision Is Your Vision
Our eyeglasses start at $109 and include high-quality frames outfitted with single-vision polycarbonate lenses and premium anti-reflective and anti-scratch coatings. We don't tack on any additional charges for options that are essential for optical performance. Once you experience the quality, comfort and value of our eyewear, we believe you will become a customer for life.

Every prescription is validated and filled by a licensed optician, so you can be sure that the lenses you get are exactly what your doctor prescribed.

With us, accuracy is non-negotiable. We have more than 20 years of optical dispensing and eyewear design experience.

"We took the best of vintage trends, and reimagined them into timeless, modern frames, that are stylish, chic, and sophisticatedly nostalgic"
Larisa Ginzburg
A Little About The Founder Larisa Ginzburg
Coming to the United States from a very repressed USSR at the age of 19, Larisa knew that this newfound freedom of self expression was integral to becoming the woman she wanted to be in the world. Upon settling in NYC, the robust and vibrant energy fueled her passions further - and allowed her to soar both personally and professionally. (And she did it ALL while raising 6 children!) Larisa is the very definition of women getting it done - and get it done she DID!


While Larisa always had a love for fashion and design, her career began in the computer and technology sector. Eventually she found her way into the world of e-commerce, where she began consulting a variety of clothing, footwear and optical brands. After many years of experience in the eyewear industry, it became clear to Larisa that there was a vacancy in the eyewear market for high quality, vintage inspired frames that were well made, affordable, modern and stylish.
Vint & York sold their first pair of glasses in 2012 and Larisa hasn't looked back since.
Over the course of the next 2 years, Vint and York truly came to establish a cult following. It was at this time that Larisa knew she wanted to expand.


In 2014 she successfully transitioned Vint & York from an online-only platform, to a now flourishing brick and mortar flagship store located in the heart of the trendy and fashionable NoLita neighborhood. Here, Larisa oversees and manages the day to day business of Vint and York - and is completely hands on when it comes to the creative aspects of designing the collections. Nothing escapes her savvy artistic eye ;)


Like stepping in to a pristine postcard from a bygone era - Vint & York NoLita offers a fresh take on customer service, and a premier shopping experience for prescription frames and sunglasses. The store offers a wide array of boutique eyewear and accessories for men and women- in styles ranging from hipster and geek chic - to modern classic and sophisticated retro.

With a frame for every face, Vint & York is the one and only home for The Modern Nostalgic.


"I have always had a passion for all things vintage - be it clothing or art. Couple that with my love and obsession for fashionable eyewear and sunglasses, and you'll understand what led me on this memorable and fulfilling journey. At Vint and York - we view eyewear as an integral part of self expression."
Larisa Ginzburg