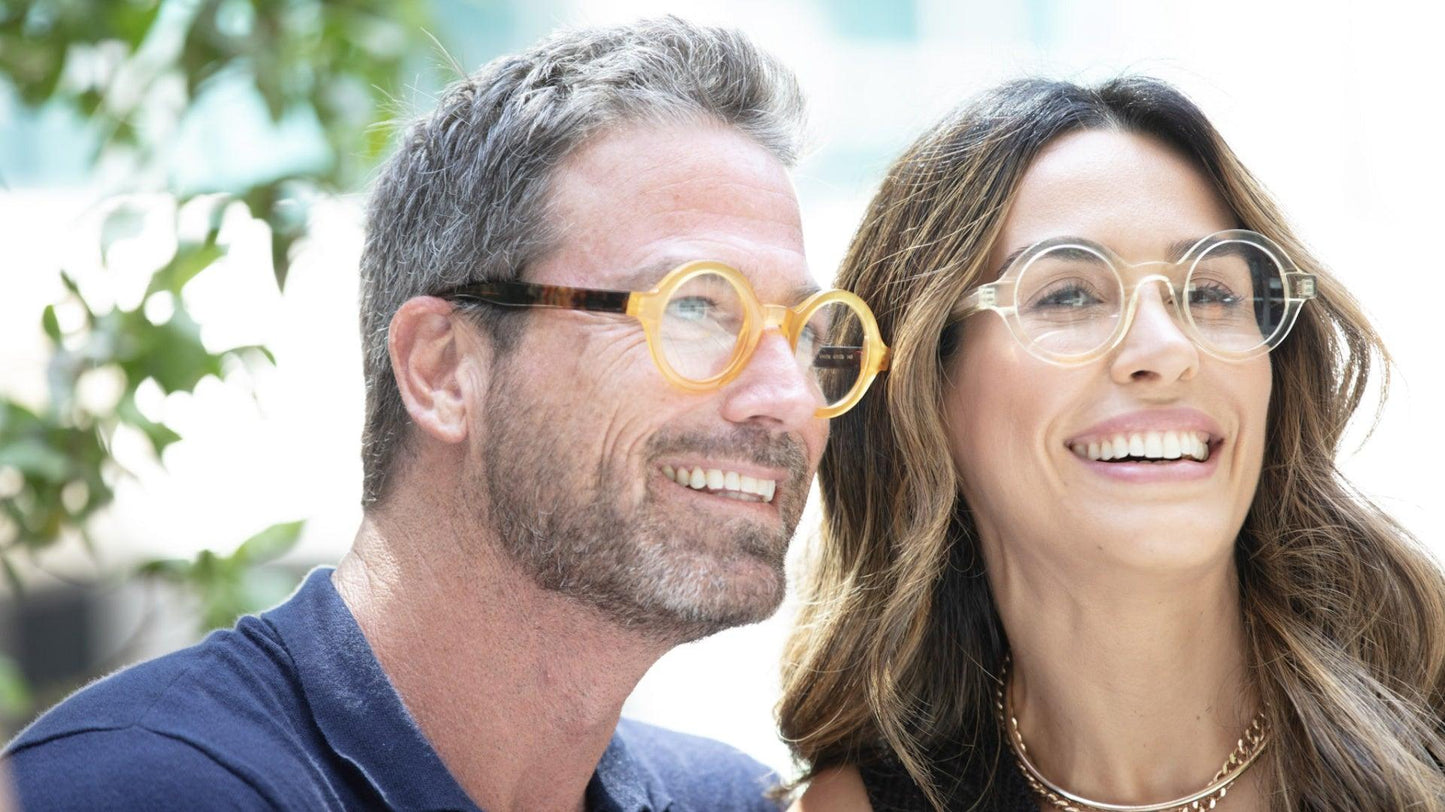 The Best Eyeglasses for You
Anybody who's ever owned a pair of eyeglasses knows that it's an investment as much as it is a fashion statement. Choosing the right pair can be a daunting task, especially if you're getting your frames for the first time, but it doesn't have to be. There are a few easy ways to decide which glasses would best flatter your face while showing off your style and personality. Here are some of our picks for the best eyeglasses that you can choose for you.
Those who want a classic shape can't go wrong with a pair of round eyeglasses. This pair is suitable for practically any occasion, whether you're at the office powering through work or at a quaint café reading your favorite book. It strikes the right balance of hip and classic, but you can also use it as a subtle style statement by choosing from colors like gold, silver, and copper. This lightweight pair of stainless steel frames suit square, oval, and heart-shaped faces best.
Those who prefer a vintage style will love the Roosevelt frames, which are a perfect blend of classic and retro elements. Despite the timeless qualities of this design, it also has a modern feel to it. These are lightweight and durable as they are made from premium acetate, making them great for smaller faces. If you're a vintage lover that still likes to keep things current, this is the perfect pair for you. There are a variety of glossy finishes and colors that you can opt for, from Striped Cognac to Blue Sunset. Similar to the first set of glasses on this list, these frames will look best on heart-shaped, square, or oval faces.
A pair of medium-sized rectangular frames with rounded edges is a perfect and timeless design that will look great with any outfit. The Luella has a clean silhouette and is easy to wear. You can choose the clear frames for a look that combines classic and current trends. There are also more colorful options, such as the Cotton Candy and a different take on a neutral shade (Cotton Candy). These frames are made from a high-quality celluloid acetate with a glossy finish, and they are best for round, oval, and heart-shaped faces.
If you want a unique pair of eyeglasses, then Myrtle is the perfect pair for you. These eyeglasses will certainly leave a lasting impression with their bold, thick frames and bright colorways. They are handcrafted from acetate, making them light and comfortable. Try these if you have round, square, and heart-shaped faces.
Oversized eyeglasses are surely back on trend, making the Ritzy your go-to pair. These square-shaped glasses are an excellent way to make a statement. They are finished with a high-gloss celluloid acetate and come in many colors, from Jet Black to Cranberry Splash. The oversized frames lend a modern look that sets you apart from the rest of the crowd. These eyeglasses suit round, oblong, and hear-shaped faces the most.
Of course, no eyeglasses are complete without prescription lenses, so knowing how to read your eyeglass prescription can be especially helpful when picking out a pair for yourself. We have many options for your lenses, including single-vision, bifocal, and progressives. You can also choose between clear and light-responsive lenses for your frames.
Knowing which pair of eyeglasses suits your look and personality the most can take some trial and error. Take our quiz today to find out which pair suits you best!