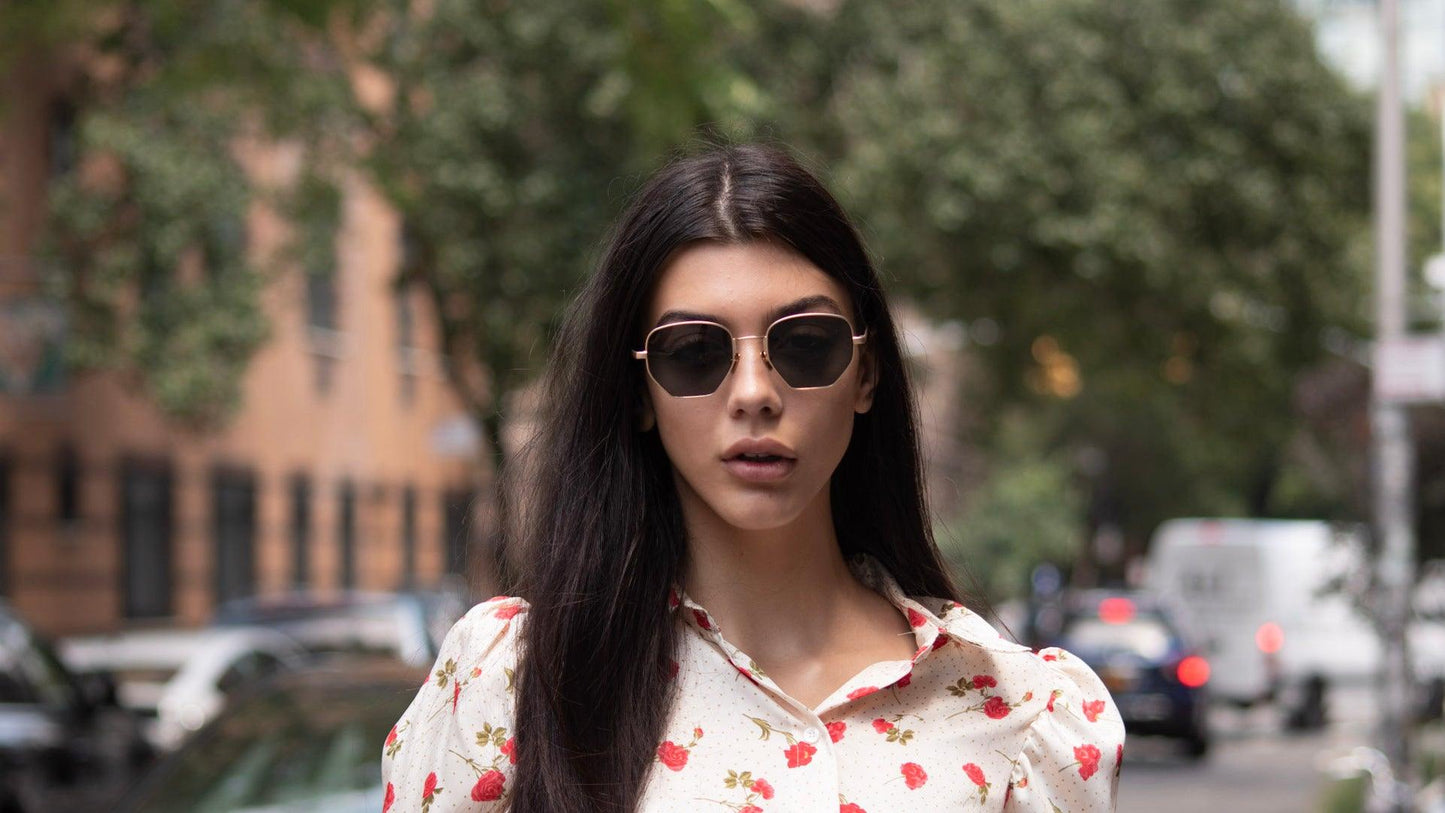 Best Sunglasses for an Oval Face Shape
Having an oval face shape is often coveted by most people. This has long been regarded as the ideal face shape for men and women because its proportions make it easy to pull off any haircut, hairstyle, and makeup look with ease. It also allows you to wear any style of shades effortlessly, whether you choose round, square, or geometric frames. Here are some of the the best sunglasses to wear if you have an oval face shape.
What makes an oval face shape
There are some qualities that characterize an oval face shape. Oval face shapes…
Have a longer face length than the width of their cheekbones
Have longer cheekbones
Have a jawline that is slimmer than the forehead
Have a rounded rather than angular jawbone
Generally, most frames will look good with a person who has an oval face. Some frames that are especially flattering are those that curve upwards as they balance the cheekbones and slim down the jawline. Rectangular and square frames are also excellent choices.
Square sunglasses naturally complement oval faces because of their balanced proportions. Because oval faces have soft, rounded curves, square frames are ideal for adding some definition and structure to create an overall angular and more balanced appearance. Try the Old School for a classic shape and color so you can look chic no matter what you're wearing.
Classic aviator frames will flatter most shapes, including oval. They come with adjustable nose pads that allow you to adjust the shades to best complement the curves of your face. If you can find a pair of aviators that's a bit on the rectangular or square side, then go for them as they will balance your elongated face even more. The Quinn is an excellent choice for this.
Oval faces have balanced proportions and can pull off almost any sunglasses style. This includes round frames. The key here is not to go too oversized so that the sunglasses still stay in proportion to your face. But round glasses are a great pick because they can add a touch of playfulness and further soften an oval face. Try out our Juice Joint pair if you're looking for a pair of round shades that are subtle yet add a modern touch.
This is one of the best shapes for women with oval faces to try. Cat-eye sunglasses are designed to have upswept corners that can draw more attention to one's cheekbones, adding balance to an oval face shape. These sunglasses also have a slimming effect. When choosing a cat-eye shaped pair of sunglasses, it is best to look for frames that are about the same width as your face. Something like the Bombshell will suit many oval faces.
A pair of angular, geometric sunnies would look great on an oval face. The Allora is perfect for this look as it is a rounded pair of geometric frames that can enhance and flatter an oval face. There are many styles you can go for here, whether it's a sharper and boxier pair of shades or a more subtle play on geometric shapes. It all depends on your personal style!
Having an oval face is certainly an advantage when it comes to choosing a pair of sunglasses. Whether you're looking for the best pair of aviator glasses or a pair of geometric sunnies, you can pull off virtually anything and still look great!