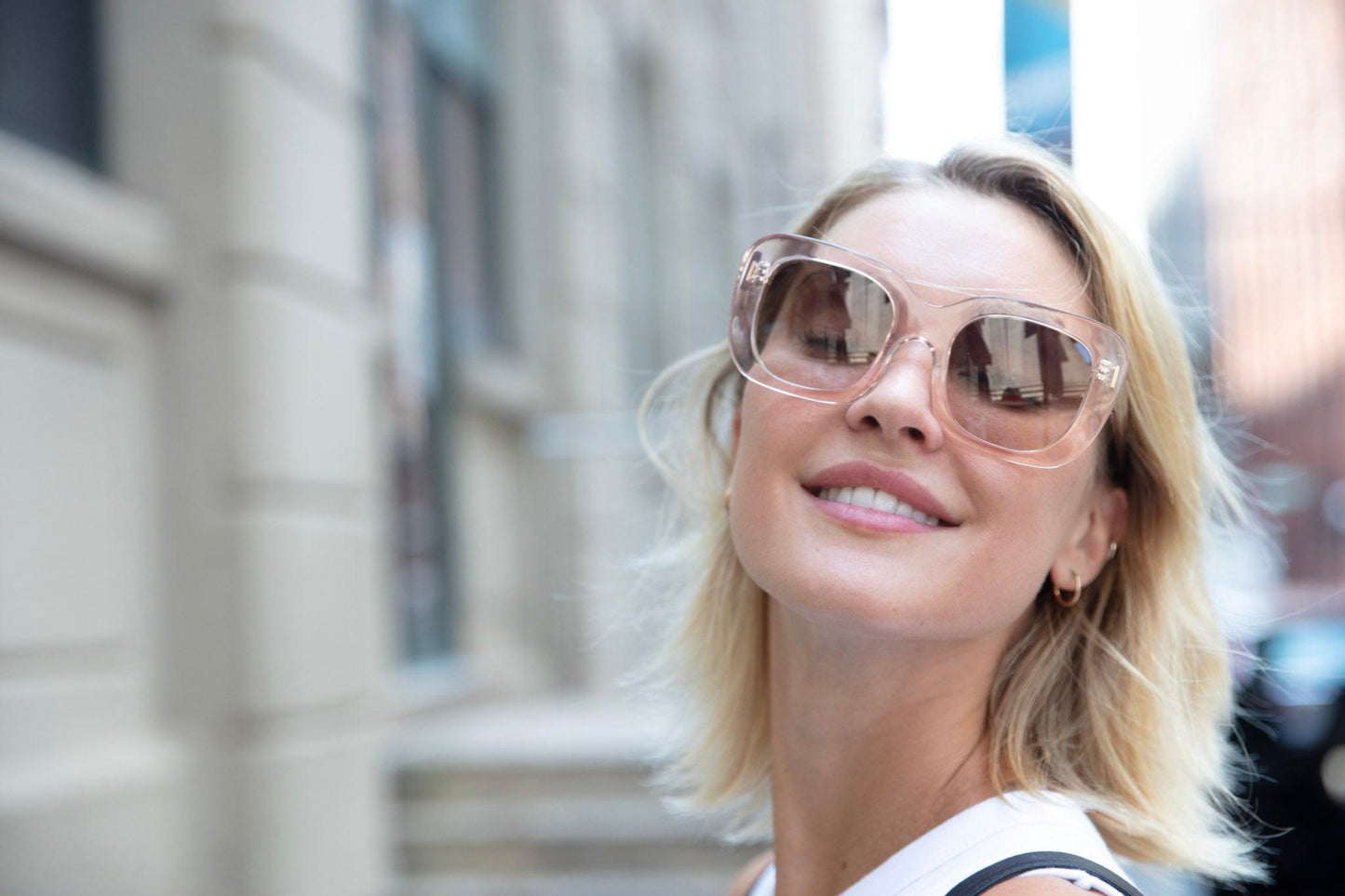 The Best Sunglasses for a Round Face
Anywhere you look on the internet, people are always looking for ways to sculpt their faces into angular shapes to look more "snatched" and contoured. But different face shapes have their own unique features that make them beautiful. One underrated face shape is definitely the round face. A round face shape makes one look younger, and it can even give the impression of being more trustworthy. Finding the right shades to complement this face shape needn't be challenging. Here are some of the best sunglasses you can try for your round face shape
Since round face shapes have softer and more curved features, they can pull off more angular frames. The Jive is a classic square-shaped pair of sunglasses that will balance your round face. Wider frames can enhance the face and make it appear slimmer and longer. These shades also go with almost any outfit since they are such a well-loved shape.
Browline sunglasses with semi-rimless frames are also another excellent shape for people with rounder faces. The silhouette of these sunglasses slims down the face and gives it an illusion of length and balance without adding too many angles. Try the Zelda 2, which is actually an oversized pair of cat-eye sunglasses with a browline design. This pair comes in many colors, so you have something for your style and personality.
Vintage sunglasses are almost always flattering, and the same goes for rounder face shapes. Designs like aviators are perfect for round-shaped individuals as they add structure and give the effect of a well-defined silhouette. These types of sunglasses are always on trend, so you can easily find a variation that suits your personal taste. We recommend the Quinn aviator, which comes in a squarish shape and a medium fit that flatters most round face shapes. This pair comes with a double bar bridge that adds a bit of flair to an otherwise classic design.
No matter what face shape you have, oversized frames will almost always work. Pairing round frames with a round face shape might seem counterintuitive, but it actually works if your shades are oversized. Choosing a pair of colored frames with a thicker rim can really make your look stand out. These types of sunglasses are perfect for parties or simply spending a day at the pool or beach with your family and friends. Our Moll sunglasses come in three colors: Ivory Sparkle, Cognac Tortoise, and Carbon Black, so there's an option no matter your personal style.
Geometric frames are in right now, and they look especially great on rounder face shapes. If you're looking for something a little more unique, then these are the shades for you. Our Ellis frames combine vintage charm with a modern geometric shape that looks undeniably cool. You can also get them in hues of yellow and green for a pop of color.
Round-shaped faces are beautiful, youthful, and unique. Choosing the right pair of shades for your face shape will accentuate your features and allow you to feel more confident and cool. Which is your top pick from our list?