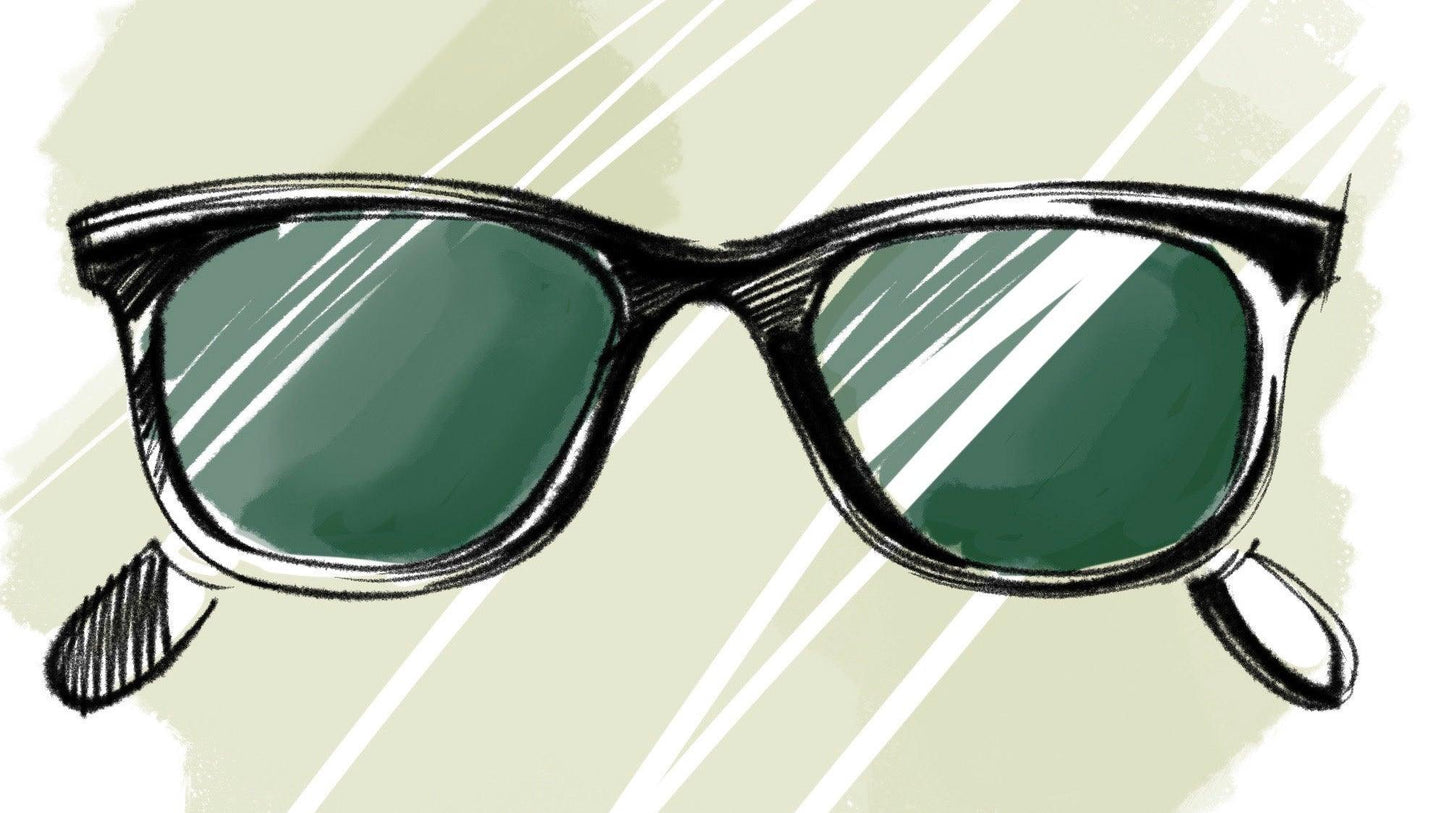 How to Fix Scratched Sunglasses
Sunglasses are both a functional and stylish accessory that you can take with you anywhere you go, whether that's the beach, to the park, or out in the city. This makes them prone to getting scuffed or being dropped if you aren't careful. But what can you do if you've noticed a scratch on your favorite pair of shades? Do you toss them and buy a new pair right away? Fear not, as there are several ways to fix a scratched pair of sunglasses. Here are a few things you can try if your sunnies have a few nicks and scrapes.
Method 1: Toothpaste
The first line of defense is a household item that is easily accessible: toothpaste. This is a great method for tiny and shallow scratches that your sunglasses might have gotten from normal use. Apply a small amount of toothpaste to the scratch and smudge it away with a lint-free cloth. It is best to use a non-abrasive toothpaste for this method, which you can determine by looking at the packaging's RDA (Radioactive Dentin Abrasiveness) rating. A toothpaste with an RDA of less than 70 should do the job.
Method 2: Car Wax
If you're looking for a way to fill and disguise any minor scratches on your sunnies, then getting your hands on some car wax may just do the trick. Car wax does not just work on shining your vehicle; it also smudges out the tiny scratches on sunglass lenses. Do note that car wax will not completely eliminate the nick, so you might still see a faint mark on your sunglasses. But it is enough to subtly hide small and shallow scratches so that they aren't as noticeable.
Method 3: Sandpaper
Another method that you can use to really address the deeper nicks is by using sandpaper. It works by grinding the lens down to the depth of the scratch. It is then followed up with a buffing wheel and wax to polish the ground lens back to a shine. The drawback of this method is that it doesn't preserve the functionality of the lenses, so while your sunglasses may look good, you might not be able to see clearly out of them.
Method 4: Replacement Lenses
The most reliable way to address scratched-up sunglasses is to purchase replacement lenses. This can be the last resort, but it is also the best way to completely rid your sunglasses of scratches. You can browse our different types of lenses to go with your frames. Replacement lenses are usually much more affordable than buying a brand-new pair of sunglasses, so you can breathe life into your frames with a new set of lenses.
The Bottom Line
Getting your sunglasses scratched is a pretty normal occurrence. Fortunately, there are different ways to address minor scratches on your shades, and there are always replacement lenses available if your glasses have more severe nicks. The best way to keep your sunglasses from getting scratched is to carry them in an eyewear case whenever they aren't being used. Remember, your sunglasses are an investment piece that should be taken care of!