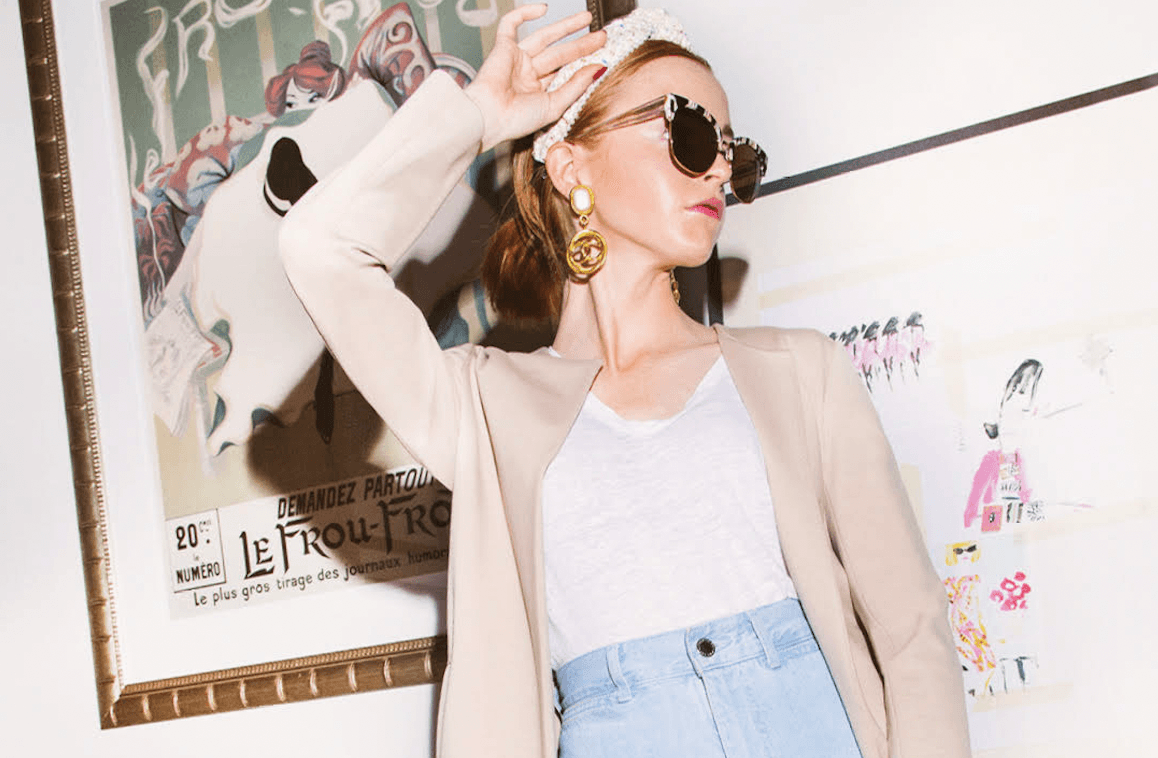 How to Showcase Your Personal Style With Our Women's Sunglasses
Sunglasses are a fashion piece you can use to complement and elevate your style. At Vint & York we carry an extensive collection of premium, stylish sunglasses for women in round, rectangle, square, cat-eye, and aviator frame styles. We also have a range of colors for lenses and frames to match your preferences and show off your style. 
4 Tips for Showcasing Your Style With Women's Sunglasses
Women have many options when looking to match their style with a pair of Vint & York sunglasses. Our collection features various style, color, frame, and lens choices. We know that choosing the perfect sunglasses from a wide selection can be daunting, so here are four things to consider when searching for sunglasses that will showcase your personal style:
1. Match Your Face Shape & Skin Tone
When looking to showcase your style, focus on finding frames and styles that match and accentuate your face shape and skin tone. Cat-eye and round sunglasses are perfect if you have a heart-shaped face. Round, oval, or geometric frames work well with round faces. Use our virtual try-on platfrom to see how different frame shapes and styles would look on your face.
Find colors that match your skin tone and everyday makeup looks to bring out your style. Some frame and lens colors work best with specific skin tones. Tortoise shell is a color choice that works for many skin tones. It features unique patterns and shades, and no two pairs are the same. Solid colors may require an in-person trial to determine how they look against your skin tone.
2. Complement Your Outfits
Wearing sunglasses that complement your outfits is a great way to make a statement and showcase your personal style. Finding your ideal sunglasses is much easier when you understand your wardrobe and sense of fashion. Take a look at your everyday style and most-treasured outfits before choosing a pair of statement sunglasses. Choose colors, frames, and designs that work in harmony with not only your clothes, but your jewelry, shoes, and accessories too.
When choosing sunglasses that will match your outfits, consider the colors you have the most of in your wardrobe. For example, yellows, greens, and other bright colors work well with sunglasses of similar hues. We carry glasses in tortoise shell and solid hues of black, white, brown, green, blue, red, and more. You can use our virtual try-on platform to test the glasses with different outfits and find the perfect pair. We have an extensive range of sunglasses in multiple colors and patterns to help you meet your fashion goals.
3. Stick to Premium Quality
Choose premium-quality frames and lenses to bring out your personal style. Glasses made with lower quality materials can appear cheap and can scratch or break easily. Even if the design, color, and size match your face shape, skin tone, and outfits, you might end up needing to replace them more often than you would a quality pair. 
Look for sunglasses with durable framing that can handle daily wear and tear and regular cleaning. Also look for frames with a quality finish, scratch resistant lenses, and UV protection. Vint & York's collection features sunglasses made using premium acetate material and lenses with scratch and UV resistant coatings. All of our glasses are made with quality materials for maximum longevity so you can wear and enjoy them for years.
4. Try Trendy Sunglasses
To find which designs and styles are currently trending among models, actresses, and influential women, take a look at social media platforms and fashion magazines. Trends like tortoise shell sunglasses are making a resurgence. Oversized and cat-eye sunglasses are also popular. Tinted lenses are one of the current sunglass trends and are a great option for showcasing your personal style. 
At Vint & York, we offer various tints and colors for your lenses. You can find sunglasses with black, brown, green, blue, and yellow tints. Some options have only a subtle tint, so your eyes can be seen through the lenses. Others have deeper tints that hide your eyes or reflect the world around you. You can find the most recent designs and trends at Vint & York to show off your unique style.
Premium Sunglasses for Women
When shopping for sunglasses that match your style, remember to consider your face shape, skin tone, and fashion sense. Also consider frames and lenses that are trending and made with high quality materials. Based in New York, Vint & York has been delivering high quality aesthetic and functional eyewear to our customers around the world since 2012. 
At Vint & York, we meld the essence of nostalgia with classic and contemporary designs to create sunglasses that will last through the ever-changing styles and trends. We make premium eyewear for the modern nostalgic. Whether you need tortoise shell, cat-eye, or bold green sunglasses, our company can meet your style needs.