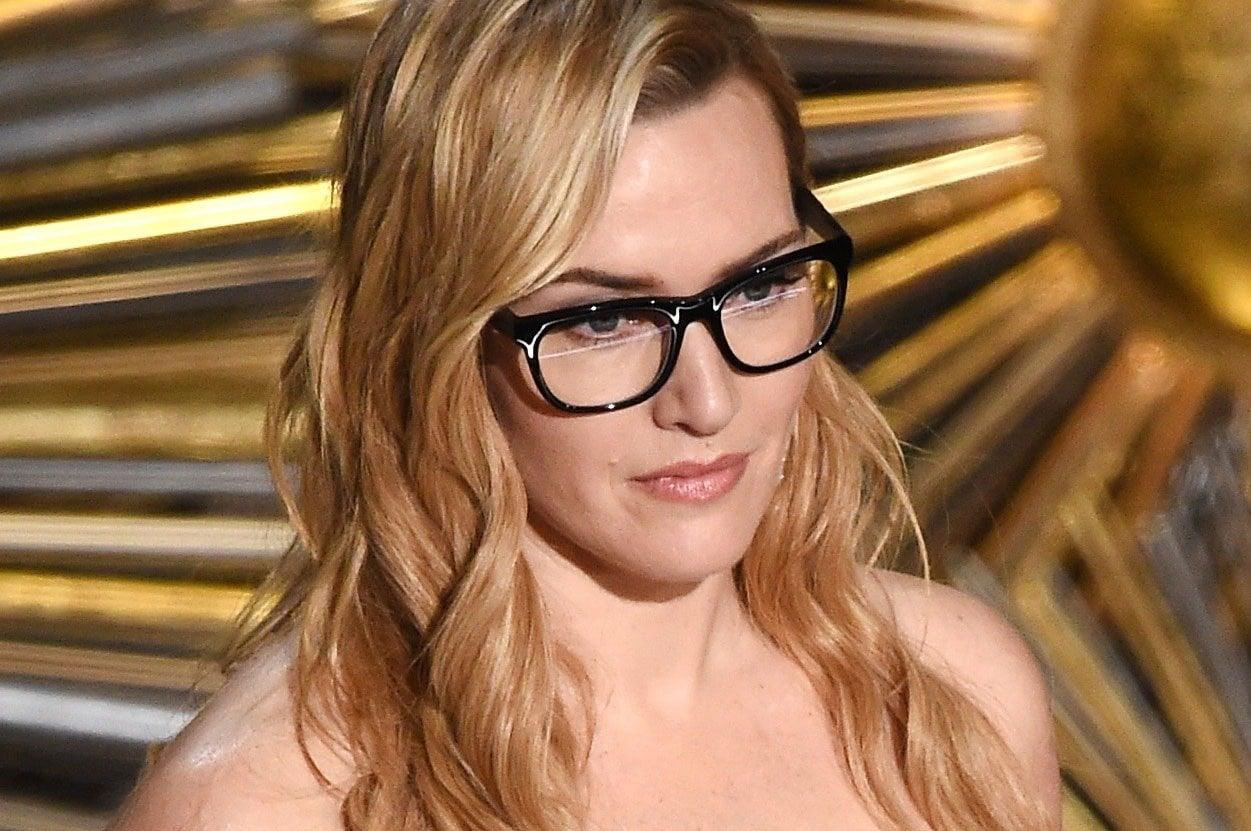 Oscars 2016: Top Most Fashionable Eyeglasses Looks!
Finally, the moment you've been waiting for – the best celebrity eyeglasses looks from this year's Oscars !
PS. Don't forget to check the eyewear looks celebrities wore at the Emmys and Golden Globes this year!
Oscars 2016 Eyewear Looks
Chris Rock
Minutes before the show, Chris Rock is wearing his hipster square eyeglasses, similar to The Breezer , and editing the "fat" out of his speech!
---
Kate Winslet
One of the most discussed and loved look of the night was Kate's, who wore a gorgeous pair of thick-rimmed frames, similar to The Dapper .
---
Patricia Arquette
A known icon of wearing eyeglasses at the Oscars, Patricia delighted everyone when she presented the Awards, with a thinner-rimmed pair of glasses, similar to this frame .
---
Tom Hardy
Tom looked incredibly polished in a pair of metal black aviators, similar to The Fairbanks .
---
Brad Goreski
Brad is an icon for fashion eyewear. He almost always goes for bold choices that look great on his oval face, with many variations of oversized square glasses, like The Dapper .
---
Charles Randolph
Charles, the produced and screenwriter of The Big Short, is wearing an elegant square frame, similar to Big Six .
---
Jimmy Napes
Jimmy Napes made his appearance wearing his sexy signature eyeglasses look: a clear and black acetate frame, similar to Upstage and W44 .
---
Cheryl Boone Isaacs
Commenting about the lack of diversity of the Oscars, the President of the Academy wore an oversized subtle cat-eye shaped frame, similar to Coquette .
---
Tom McCarthy
---
Whoopi Goldberg
Whoopi wore her signature eyewear look: a rounded frame with a keyhole bridge, similar to the Swanky frame .
---
Adam McKay
Adam wore a round acetate frame that fits his angular features perfectly — similar to The Roosevelt or The Owl .
---
Stay tuned! We'll keep you updated real-time with all the looks from the Red Carpet!